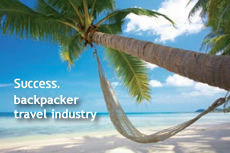 Our Consulting and Software Development produced a consolidated business solution that took a struggling small business to a $60 million dollar enterprise in a few short years.
"The software system we've designed has underpinned the success of a small backpacker travel company, resulting in them becoming the top of their game in Australia. It has been developed specifically for their own business needs."
Jeff Surcess - DataOne
"We believe they will be a dominant travel company in Australia in the next few years due to their rapid growth and lean infrastructure."
GreyHound Australia